Get to know the Blockchain for Climate Foundation Team
With a longitudinal focus on carbon markets & climate change, Joseph is working to foster collaboration and manifest the dream of the Paris Agreement by connecting the national carbon accounts of the world with Blockchain.
He has been active in the carbon market since 2004, providing project development expertise and strategic direction across private, public and NGO endeavour. He developed first-of carbon offset projects in forestry, fuel switching and transportation, founded CPS Carbon Project Solutions Inc., and founded Blockchain for Climate Foundation, "Putting the Paris Agreement on the Blockchain." A 2019 "Canada's Clean50" award winner, Joseph's work, insight and advocacy continue to shape the growth of Canada's low-carbon economy.
Joseph holds an MBA degree from INSEEC, Paris, France, a post graduate diploma in Latin American Management from the McRae Institute of International Management (Capilano College) and a Bachelor of Science degree in Biology and Environmental Studies from the University of Victoria. He loves to explore BC's old-growth forests and paddle beautiful coastal inlets with his wife. A new father, the experience of existing amidst the people, cultures and ideas of the world fosters insight and enthusiasm for his work.
Kam is a PhD Candidate in Organization Studies and a Government of Canada Vanier Scholar at the Schulich School of Business at York University in Toronto, Canada. As a researcher, Kam focuses on the relationship between organizations and the perpetuation and disruption of complex social issues, including climate change, modern slavery, and inequality. He is the recipient of multiple Academy of Management "Best Paper" awards and was ranked #1 of 180 doctoral researchers in Canada in the Social Sciences and Humanities Research Council's Vanier CGS competition in 2017.
With experience in environmental and carbon technology since 2011, Kam has worked in an array of organizations, including a UNFCCC/CDM carbon credit development company (Habitat Enterprises), the world's first "roof auction" for solar (Gridbid), and an energy transition consulting firm (ENEA Consulting - Paris). He also worked in the field office of a socio-economic NGO in Botswana, administered ISO 26000 social responsibility certification audits in France, conducted field research on access to energy in rural Bangladesh, and contributed to the early development of several fintech and crypto companies in Canada. Kam also holds a MSc in Sustainable Development specializing in Social Enterprises and Poverty (HEC Paris), a MSc in Economics and Business Administration majoring in Energy, Natural Resources, and the Environment (Norwegian School of Economics), and a BCom in International Business (University of Victoria).
In his spare time, Kam can often be found hiking, canoeing, and/or camping somewhere in the Canadian wilderness, preferably in British Columbia's temperate rainforest
Alexandra Wright is a strategist, communicator and leadership coach with extensive experience in energy, climate, sustainability and the environment. Global experience includes managing Shell's alternative energies portfolio during her time in their group press office and working closely with their biofuels, EU ETS and carbon capture and storage project teams. More recently, Alexandra has worked on bioenergy, LNG, and mass transportation projects.
Alexandra is a problem solver, whose career has focused on strategic planning, issues management, and reputation and risk management. Education includes a BA in Linguistics, a Diploma in Public Relations and a Graduate Certificate in Executive Coaching. Alexandra holds both British and Canadian citizenship.
Matt Lockyer -Head of Blockchain Solutions
Matt is the Founder of Soloblock Solutions Inc. They believe in permissionless innovation. Creating experiences that enable individuals to create, own and exchange unique digital assets connected to your brand. Soloblock is a full service token engineering, smart contract and decentralized application consultancy. The future of commerce is code.
Matt proposed ERC-998 - Crypto Composables in Spring 2018, which has opened Blockchain for Climate's pathway to putting the Paris Agreement on the Blockchain. You can learn more about this innovation HERE.
Matt pursued PhD Interactive Arts and Technology from Simon Fraser University and has BA Computer Science from the University of British Columbia. He has previously developed software to create interactive art, games, tools, platforms, web + mobile applications and innovative course materials. His PhD research challenged him to build new more complex tools and measure emotional responses to motion graphics (affect). He now gets to combine his understanding of technology, his experience in academic settings, his passion for innovation, information and large-scale impact to co-create new solutions and practices focused on climate.
Matt is a Big Brother to Luca, who he has been matched with for over 4 years. They have attended lots of great events including: wakeboarding, sailing and snowtubing. Matt genuinely cares about the future of the planet and many generations of humans living here.
Hannah MacDonald - Energy Policy
Project manager with experience in environmental consulting, social enterprises and non-profits. Driven by effective, inclusive change-making. Passionate about adding value to companies and organizations through promoting clean energy implementation.
A University of British Columbia graduate student in the Masters of Engineering Leadership, Hannah's work & research explores blockchain, climate and energy systems.
Marco Schletz - UN Mechanisms
Marco is a Project Officer at UNEP DTU Partnership with an enthusiasm for emerging technologies. He is currently exploring applications of blockchain technology in the climate change and clean energy space, specifically for transparency in emissions data, carbon markets, climate finance, and peer-to-peer energy trading.
At the end of 2013, Marco bought his first bitcoin after grappling with the decision for some time. After the launch of Ethereum, when a range of possible blockchain applications opened up, Marco began researching and analyzing promising blockchain projects, and their limitations.
Marco has experience in helping to establish domestic emissions transparency systems in developing countries through the Initiative for Climate Action Transparency (ICAT) and the Capacity Building Initiative for Transparency (CBIT). Additionally, he has managed climate finance projects with external partners across the broader international community, following the Paris Agreement.
Marco holds a Masters degree in Environmental Science and is a certified Expert in Climate and Renewable Energy Finance by the Frankfurt School of Finance & Management.
Magdalena has 10 years of experience accelerating Ontario to a clean and innovation-based economy, leading complex multi-stakeholder $million to $billion public sector projects and providing strategic advice at the highest levels of provincial government on climate change, energy, economic and innovation policy. She has participated in Federal-Provincial-Territorial discussions on carbon pricing and advised on Ontario's Cap and Trade program design, auction proceeds reinvestment, and low-carbon technology deployment programming.
Magdalena has dedicated her career to designing solutions that leverage innovative technologies and private markets to maximize sustainability and is an advocate for blockchain-based climate change and energy applications. She has spearheaded a number of $million initiatives to encourage cleantech adoption and mobilized Ontario's start-up community to develop innovative solutions to societal challenges. Magdalena holds an Honours Bachelor of Science in Environmental Analysis and Monitoring and a Masters of Civil (Environmental) Engineering from the University of Toronto.
Shivani Chotalia - Project Finance
Shivani is an engineer and financial professional focused on the intersection of clean technologies and social impact. She works with NRStor Inc. to build, own and operate first-of-a-kind energy storage projects, including Canada's first commercial flywheel energy storage facility and the first fuel-free compressed air energy storage (CAES) facility in the world. Shivani plays a lead role in working with remote, off-grid Indigenous communities to build partnerships and projects reducing dependence on diesel fuel while supporting local economic growth.
Connie Kwan - Product Management
Connie is a 15-year Product Management veteran with experience spanning enterprise, SaaS, consumer apps, cryptocurrency, health tech, energy and semiconductor industries. She was Chief Product Officer at Carrot, and Head of Product at Atlassian's App Marketplace. Connie shipped consumer apps at Microsoft, founded 2 software startups, and consulted for ImpactIQ and Sourcemap.com. Prior to software, she managed solar and inverter (OEM) products at SunPower and semiconductor products at Cypress Semiconductor. Innovation happens at the intersection of domains. Connie bring a breath of domain experiences to your product challenges.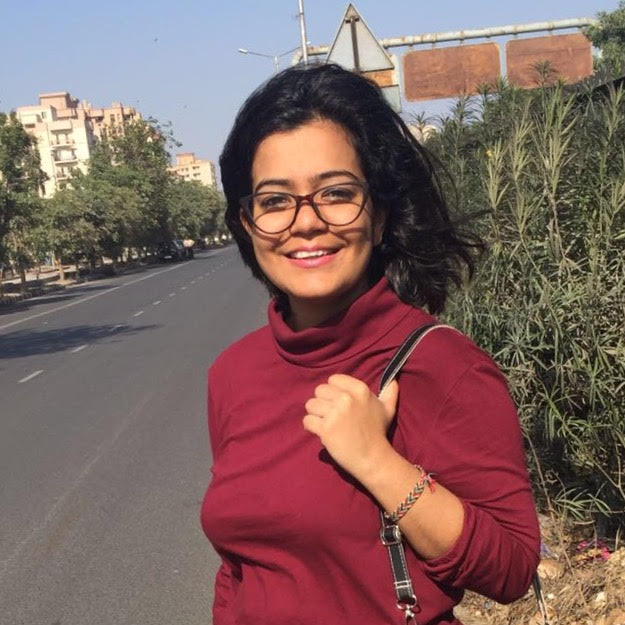 Gauravi Saini - Climate Solutions
Guaravi is a sustainability enthusiast, with keen interest in climate data disclosure and corporate climate management for a 2 degree Celsius world. She has a Masters degree in Climate Science & Policy from TERI School of Advanced Studies (New Delhi, India), and close to four years of work experience in researching and analyzing sustainability and climate change solutions - with a emphasis on energy and natural resource utilization.
Laura Franke-Tech Architect
Laura has leveraged her work in machine learning, software development, big data and blockchain development with a Masters of Science in Industrial Engineering and Management to complete a thesis on optimal blockchain design for operationalizing Article 6 of the Paris Agreement. Her experience working at IBM, Google and KPMG, paired with focus on deployment of blockchain technology for international climate collaboration make her an powerful asset to the Blockchain for Climate team.